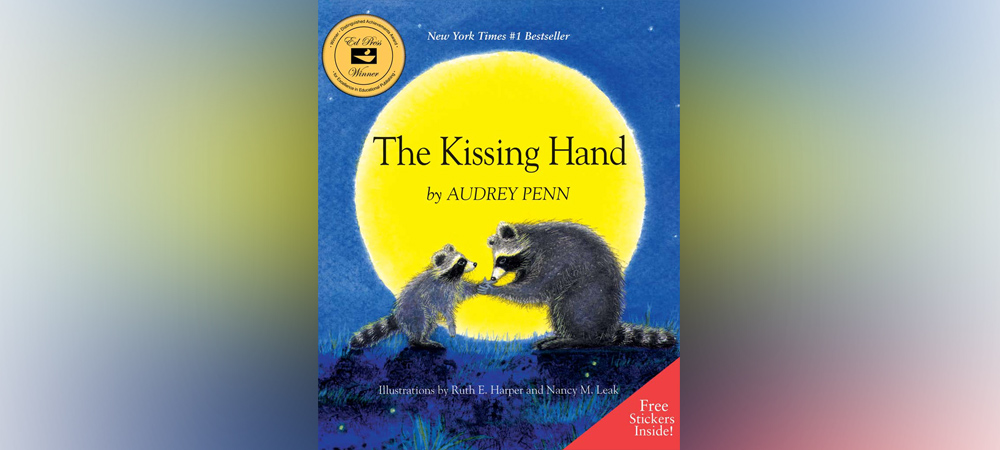 Each of the books in the Kissing Hand Series is a heart-warming and wonderfully illustrated story in which Mrs. Raccoon shares her wisdom and love with little Chester. I never intended for The Kissing Hand to become a series, but spending time with children continues to give me more to write about. And they are more than good picture books. They offer a starting point for a discussion between the child and parent. For the sake of the young audience, they do not offer complicated or multiple solutions for any particular issue. I hope that every parent would use the opportunity these books present to talk to their child and help them to find an approach that best fits their particular situation.
School is starting in the forest, but Chester Raccoon does not want to go. To help ease Chester's fears, Mrs. Raccoon shares a family secret called the Kissing Hand to give him the reassurance of her love any time his world feels a little scary.
The Kissing Hand, an internationally renowned children's book, addresses separation anxiety and is a great resource at the beginning of the school year, or in any situation where a child must separate from parents. It has been used extensively in elementary schools, hospice, and by the U.S. military when deploying troops overseas.
I stumbled on the idea for The Kissing Hand after an encounter in a local park with an unusually large mother raccoon and her newborn cub. It was after my experience with my own daughter going off to kindergarten that I developed the story as a book.
Now available:
On CD
As a hardcover Big Book
Chester Racoon is now available as a puppet and a plush toy!